In September, six Ray-Pec High School International Baccalaureate (IB) students and several parents attended a lecture at the World War I museum about peacekeeping to commemorate the UN Day of Peace.
Students learned about the experience of being a peacekeeper in conflict zones, the challenges of peacekeeping with the technology of the 21st century, and the positive contribution women make to a peacekeeping operation. The students also attended a memorial wreath laying ceremony to the peacekeepers who were killed this year. The students will study UN Peacekeeping operations during the 1990s in IB History later this semester.
In the picture, from left: Blaine Fobes, Teacher Kevin Crean, Whitney Taylor, Delaney Gipple, Landon Como, and Dylan Matteson. Not pictured: Evelyn Bursley.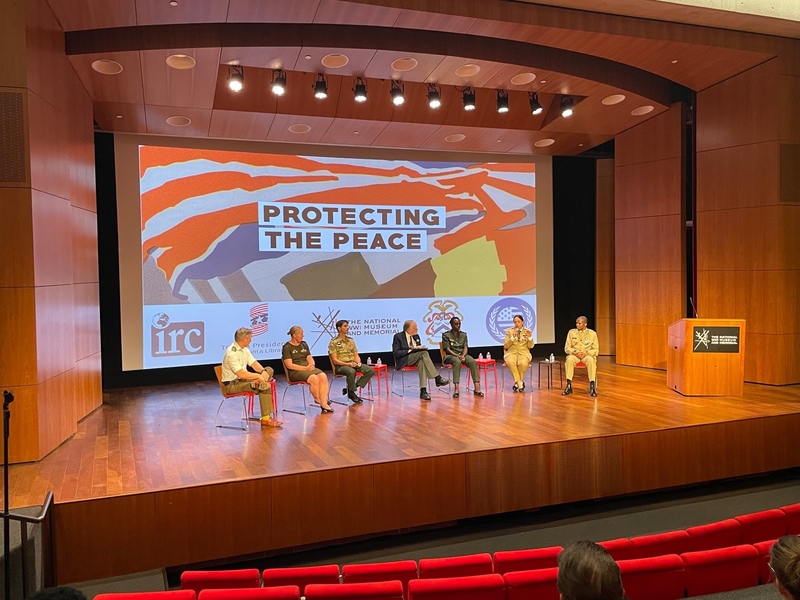 A photo from the panel lecture.