Ray-Pec High School Life Skills students competed in the North Cass County Job Olympics event on April 14.
Our students competed in job events including Car Detailing, Computer Applications, Custodial, First Aid, Job Interviews, Laundry, Place Setting, Restaurant Host, Restaurant Preparation Sacking Groceries, and Stocking Shelves. Students participated in three job events and an interview.
The following medals were awarded:
Car Detailing -- Armon Davis, 2nd place

Computer Applications – Owen Hamm, 3rd place; Mia Benson, 2nd place; Zachary Meyer, 3rd place; Armon Davis, 1st place.

Custodial -- Dustin Haning, 2nd place

Laundry – Mallory Anderson-2nd place

Restaurant Host -- Mia Benson, 3rd place; Armon Davis, 3rd place

Sacking Groceries – Owen Vaughan, 3rd place; Dustin Haning, 1st place

Stocking Facing Groceries – Zachary Meyer,2nd place
Dustin Haning received the Logan Gray Award, which honors a student who shows pride for their school, supports and participates in extracurricular activities, works hard to improve their performance, encourages peers to do their best, and has a positive/uplifting attitude.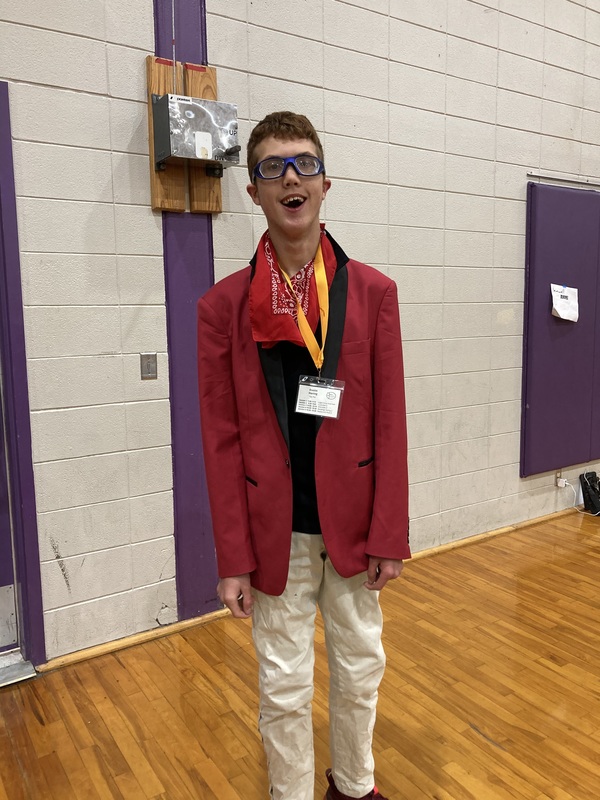 Students from the RPHS Student Leadership Team and the Tutoring and Mentoring program assisted the 11 Life Skills students in attending the competition.