Volunteering at an animal shelter is one part of a semester-long service learning project underway by high school seniors at Raymore-Peculiar Academy through the coaching of Jennifer Ramirez.
On Oct. 5, students volunteered at Kansas City Pet Project to make enrichment toys for approximately 270 dogs that are currently in the shelter plus the additional animals in foster homes. These enrichment treats are used to help animals be more compatible with potential families.
Students learned from Alex Ayala, Education Coordinator with KCPP, that Kansas City Pet Project is on track to take in more than 16,000 animals in 2022. In fact, they are using play rooms as extra places for kennels because shelters throughout the metropolitan area are over capacity. This includes local shelters, like the ones in Raymore and Pleasant Hill, which students also visited.
The projects and visits are helping the students with a first-hand look at the situation. Students are working on campaigns to help educate the community on issues facing shelters since the pandemic.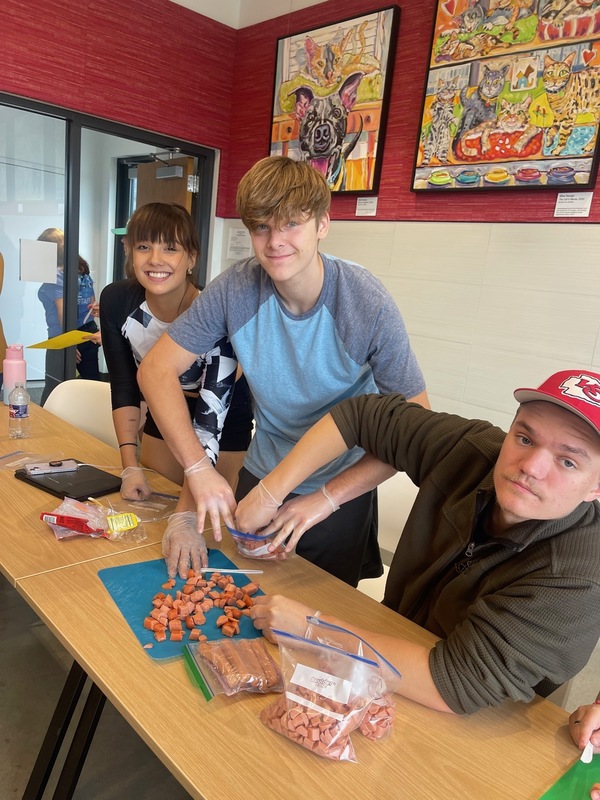 Lillie Armstrong, Brandon Archambeau, and Sam Marsh work to make enrichment treats for dogs.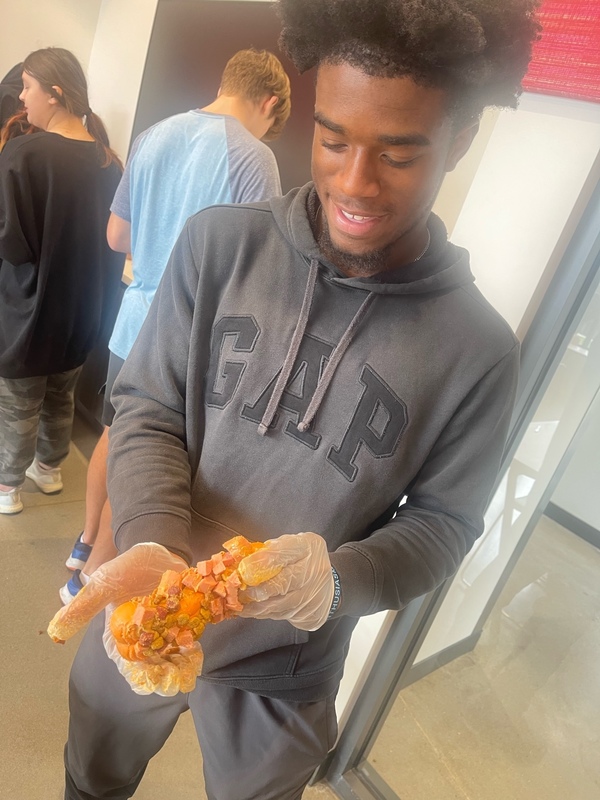 Aaron Biggins wanted to make a deluxe dog treat by adding hot dogs to peanut butter and kibble bone. He asked KCPP Education Coordinator Alex Ayala to give it to the dog that needed it the most.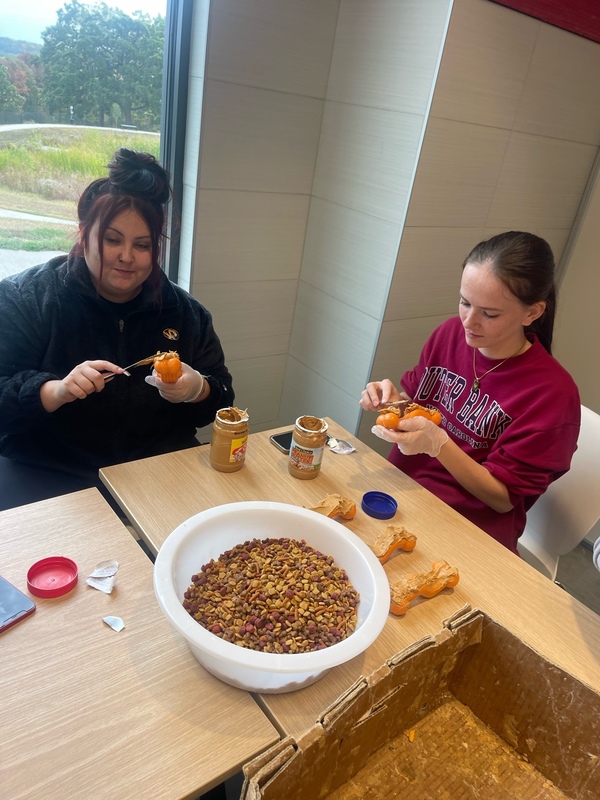 Chloe Gooch and Raeanna Nelson make enrichment treats to freeze for dogs by putting peanut butter and kibble on dog toys. Students collected donations before bringing them to KCPP.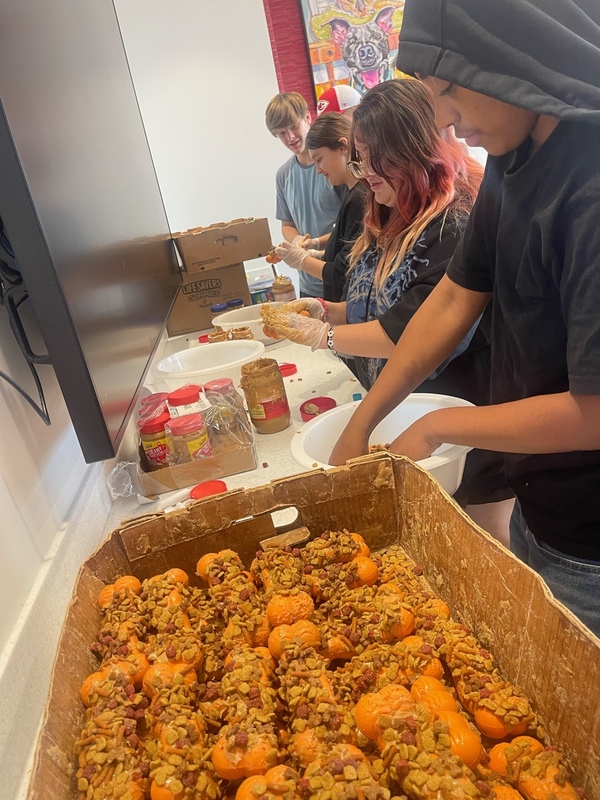 (From front to rear) Leah White, Apple Briscoe, Emily Sternod, and Brandon Archambeau decided on an efficient way to put together the treats by making a line of students doing different tasks.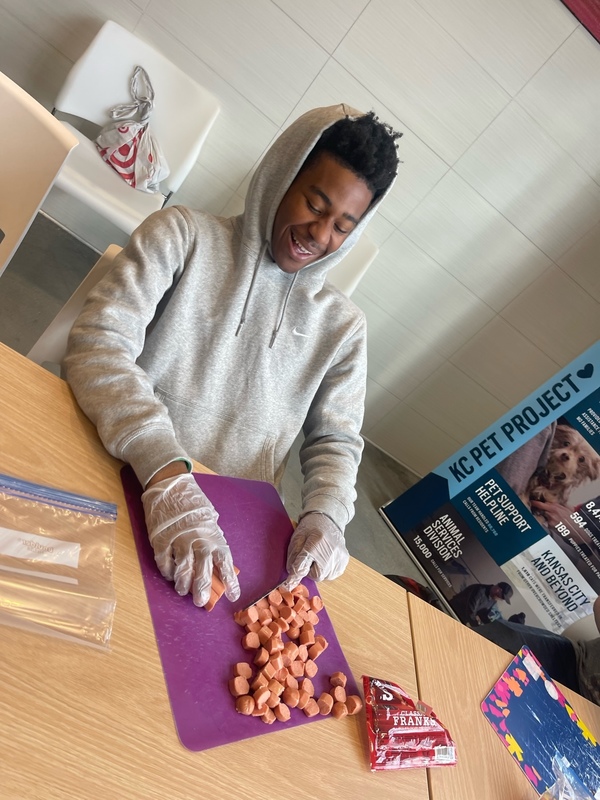 Montay Mack makes enrichment treats for dogs.